Provepharm celebrates its quarter century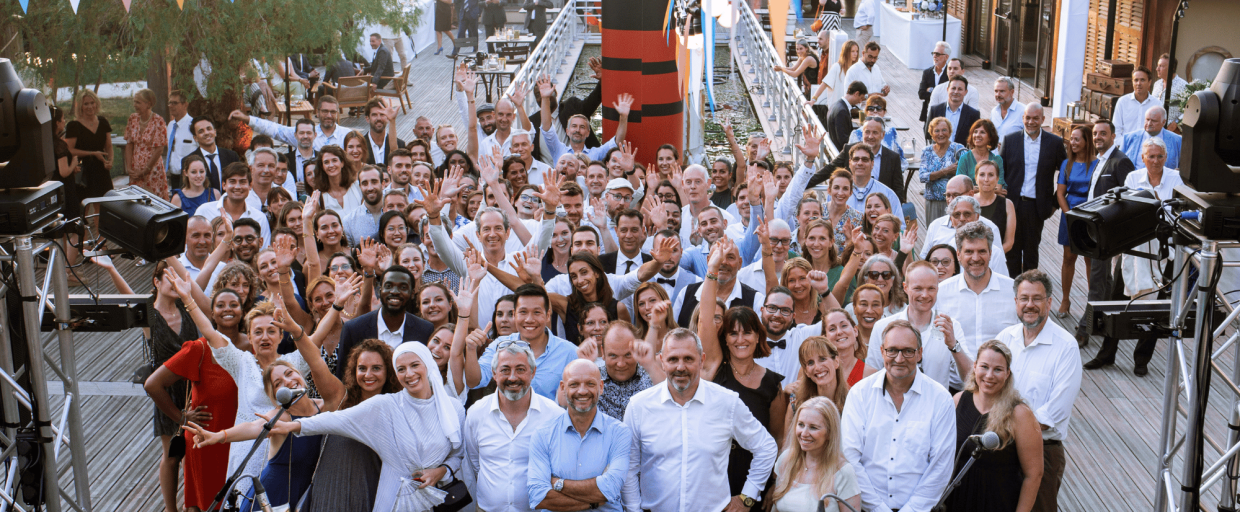 07/19/2023
On Tuesday July 18, 2023, the 140 Provepharm employees, some of whom came from the USA and the UK, celebrated the quarter century of the pharmaceutical laboratory in an emblematic place in Marseille, Casa Delauze.
The opportunity for Michel Feraud, Founder and CEO of Provepharm to recall the path traveled in 25 years to become the pioneer of the 3rd way. Today, Provepharm is:
- Innovative reference products distributed in more than 30 countries,
- Obtaining patents & MAs*: in Europe, the United States, worldwide,
- The opening of subsidiaries in Europe, the United States, England,
- Daily innovation in its own production unit in Marseille at the Technopôle de Château-Gombert,
- Offices: in Marseille, Philadelphia, New York and more recently in London
It is an entrepreneurial adventure that is evolving into a group with an international dimension, while retaining its DNA and its values ​​of audacity, commitment and integrity.
For 25 years, our mission has never changed explains Michel Feraud "To improve the lives of patients, our employees and our ecosystem". It is moreover the whole ecosystem of the group which met on the occasion of this anniversary to exchange and share a convivial moment.

* Marketing Authorization