ACTING FOR A RESPONSIBLE VALUE CHAIN, WITH COMMITTED SUPPLIERS.
Wysiwyg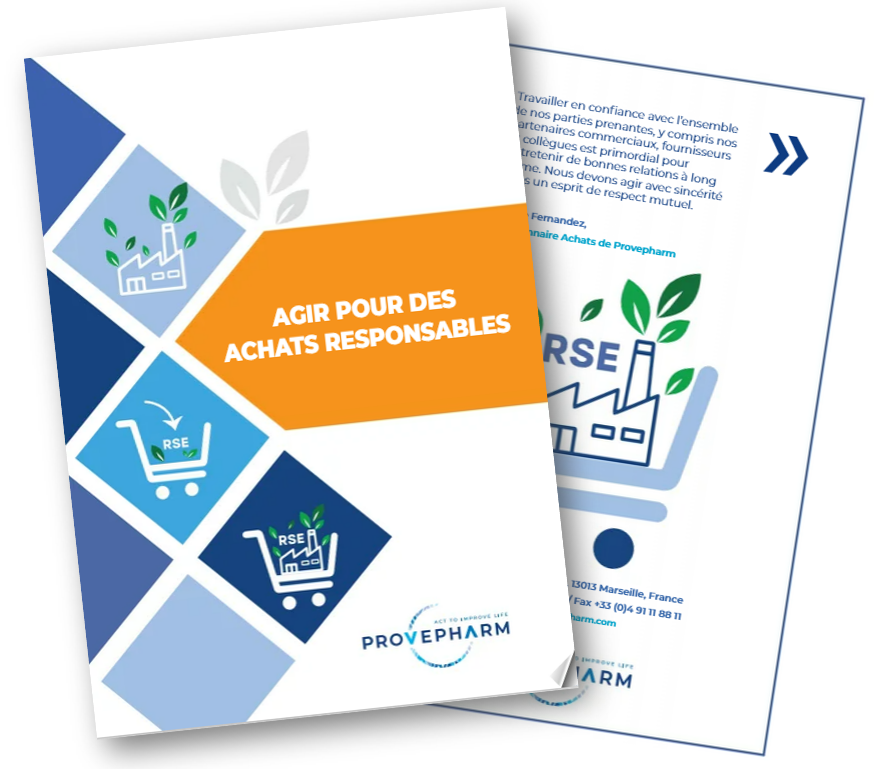 To integrate CSR into our value chain, we are formalizing our responsible purchasing policy.
It is based on respect for the interests of stakeholders (producers, suppliers, customers, patients). In this perspective, we provide responses to environmental and societal challenges in order to establish a long-term partnership with suppliers, so that each delivers all its added value. Our policy is part of the Horizon 2025 strategy.
Consult our Responsible Purchasing policy (In French only)
Wysiwyg
We attach great importance to the principles of ethics, social responsibility and environmental protection and we wish to continue to collaborate with partners who are aligned with these principles.
Through this code of conduct, Provepharm commits its suppliers to comply with ethical principles and to ensure compliance with these principles by their own suppliers and subcontractors.
View our supplier code of conduct (in French only)